Vítejte na stránkách naší chovatelské stanice Sweet Bazl, která se zabývá chovem Bostonských terierů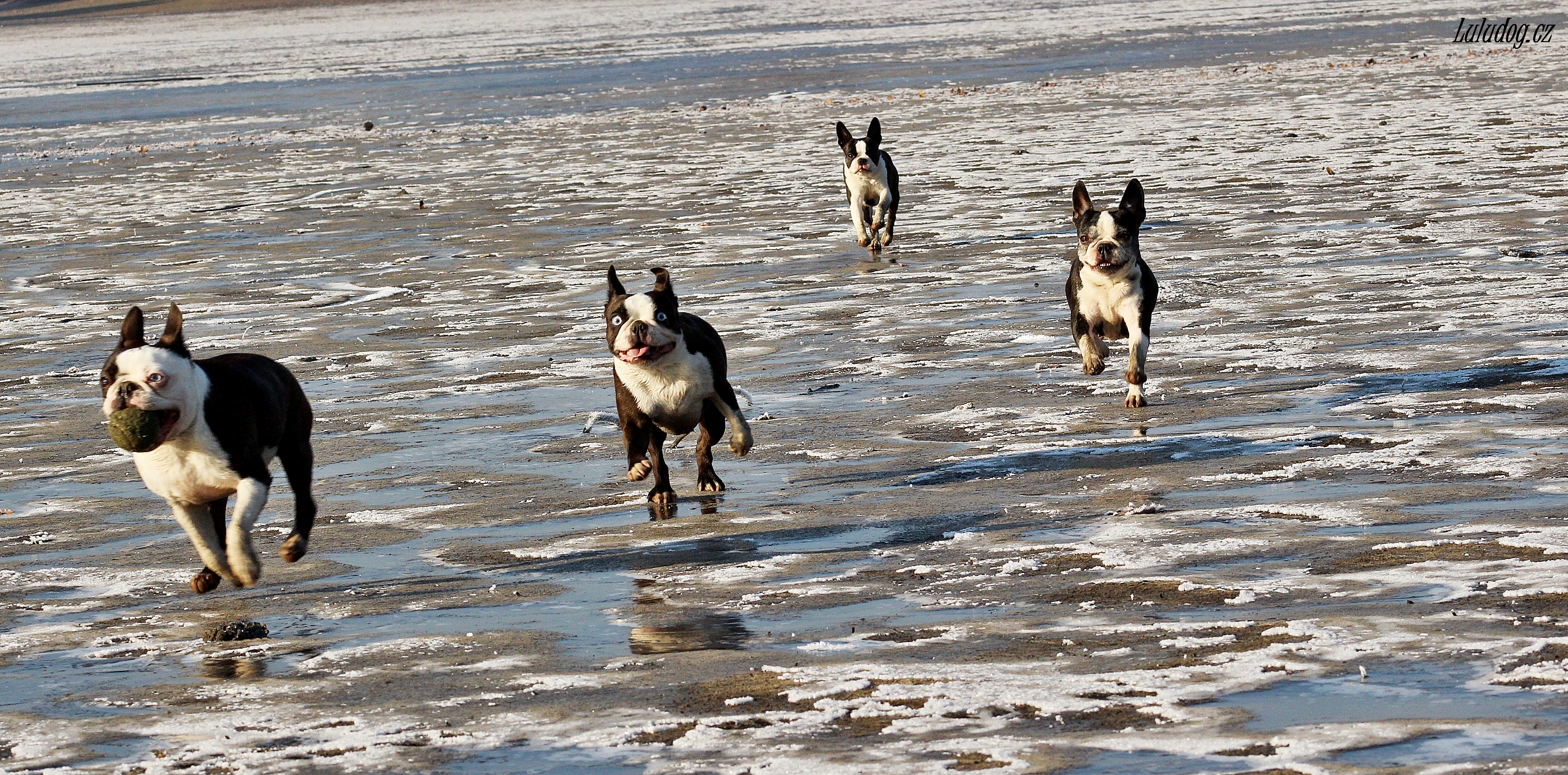 Naše mezinárodně chráněná chovatelská stanice Sweet Bazl byla zaregistrována pod FCI v roce 2014.
Našeho prvního bostonka jsem si pořídila v roce 2010 Anuschku, je to jen naše mazlinka a kvůli špatnému zbarvení očí je kastrovaná a nechováme na ní. Za rok na to přišel v roce 2011 Benjaminek, který je také nestandardně zbarvený a je kastrovaný.
Chtěla jsem jen pejsky pro radost a o chovu jsem nepřemýšlela.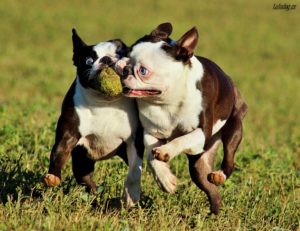 Jak čas běžel dál a i díky své práci v psí školce jsem kynologii propadla a začala uvažovat tentokrát již o standardní fence vhodné na výstavy a chov.
Takže v roce 2013 přišla do naší smečky Bazalka 🙂 S kterou jsme úspěšně absolvovali výstavy, bonitaci, vyšetření na oční dědičné vady a luxaci pately. V roce 2014 nám byl schválen název chovatelské stanice Sweet Bazl a tady to celé začíná 🙂
V lednu 2015 se narodil náš první vrh A. Jelikož jako začátečník jsem špatně odhadla dobu krytí jelo se moc brzo a "udržel" se pouze jeden bojovníček a na svět přišel 21.1.2015 Asterix. Astík jako jedináček měl obrovskou péči a byl vy-mazlené štěňátko, které odjelo až do Ostravy s úžasnýma paníkama.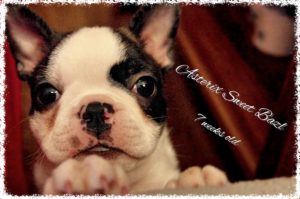 Rok 2016 byl velice plodný. Dorisce- Bazalky sestřičce se narodila štěňátka, vrh B, který se zapsal pod naší chovatelskou stanici. Nádherní 3 kluci a 1 holka. Holčička Beruška zůstala doma a s maminkou Doriskou tvoří skvělou dvojku.
Ten samý rok v květnu se Bazalce narodilo hned 6 štěňátek! 3 holky a 3 kluci. Bylo to velice náročné, ale díky všemu, jsem získala zase spoustu nových zkušeností, za které jsem moc ráda.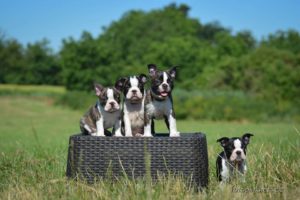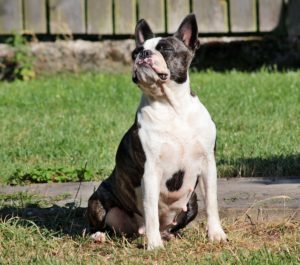 Doma nám zustala z vrhu C naše užasná Caramellka. Takže se smečka rozšiřila na čtyři bostonky.
V roce 2017 jsem Bazalku nechala naposledy připustit. Porod proběhl už s plánovanou kastrací, protože už jsem věděla, že Bazalku krýt dál nebudu a necham jí hezky užívat života. Její poslední vrh D, kde se nám narodilo 5 štěňátek 2 kluci a 3 holčičky. No a jak jinak smečka se rozšířila o naší milovanou Dukatellku 🙂
Rok 2018 byl hodně o miminkách. 29.1. se nám narodil náš dvounohý syn Matěj. Se kterým začlo být teprve veselo 🙂 Aby toho nebylo málo 7.2 porodila naše Caramellka pět krásných štěňátek 2 kluci a 3 holky, tentokrát všechna štěňátka šla do světa. 9.2 jsme si pivezli ze Srbska našeho užasného Bucifálka. Chtěli jsme trošku v ČR OŽIVIT BOSTONČÍ KREV, PROTOŽE JE ZDE HODNĚ PŘÍBUZNÝCH BOSTONKŮ.
No a podzim patřil naší Dudlince- Dukatella, která nám dala 12.12 užasné tři rarášky, jedna holka a dva kluky.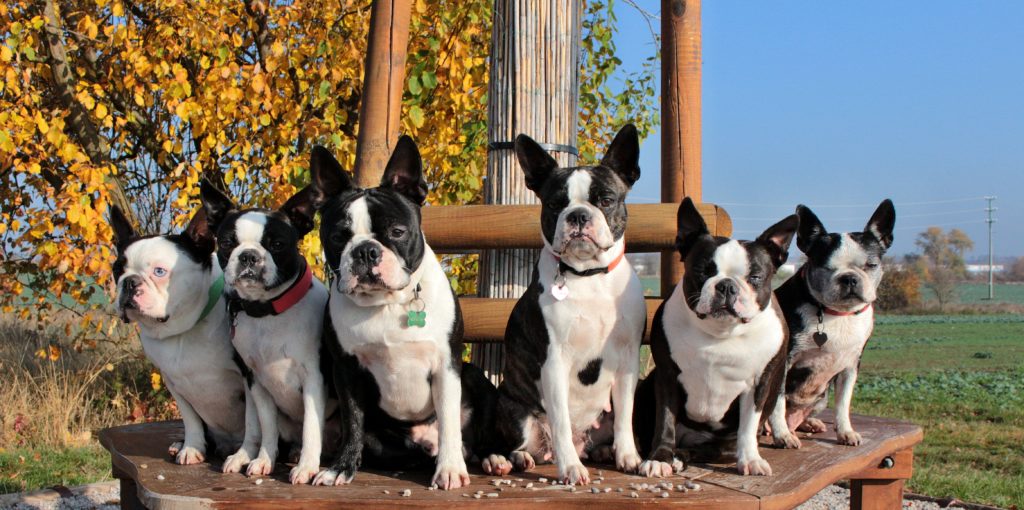 Naše priorita je výborný zdravotní stav a snažíme se poskytnout narozeným štěňátkům ty nejlepší předpoklady pro život, jak ty zdravotní, tak i výbornou socializací, kterou jim v naší péči plně věnujeme.
Není nám lhostejné, kam štěňátka umístíme a po nových majitelích požadujeme, občasný kontakt, aspoň telefonicky nebo elektronicky- jsem pyšná, že zatím vím o všech našich štěňátkách. Jsou to už krásní psi a mají skvělé páníčky, kterým moc děkuji, že posilají fotky a hlavně se tak skvěle starají.